---
All brought in by pallet from the mainland to save you time and money!
---
Now Available!
Contact us for more information.
12Volt  US heavy-duty AGM (sealed). Projected time of arrival end of May 2022.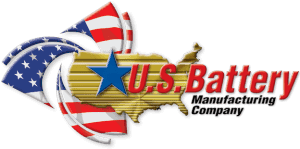 ---
At Golf Cart Hawaii we stock a wide variety of lead acid batteries for your carts and other applications such as marine and solar power use.
---
We are a RHOX authorized dealer and also offer accessories for your cart such as LED light kits, light bars, custom steering wheels etc.
We currently carry lead acid batteries manufactured by: U.S Battery and Centennial Battery Systems.There are two options for lead acid batteries: Wet and Sealed AGM.
Wet batteries will require regular filling with distilled water.

Sealed AGM batteries are enclosed with gel and never have to be filled with water.

---
Our lead acid batteries come with a one year manufacturer warranty when properly maintained.  Proper maintenance includes charging regularly and ensuring that the distilled water in the wet battery is kept within range.  Batteries that are left for an extended amount of time (ie. over 4 weeks) without a single charge cycle will harm the battery and void the warranty.  Not sure?  We're happy to answer any battery maintenance questions you have!
---